Contact Info
Bowling Green:

419-354-9190

Toll Free:

866-860-4140

Fax:

419-373-6786

Inspections:

419-354-9190
Location
One Courthouse Sq.


(3rd Floor of Office Bldg)


Bowling Green, OH
43402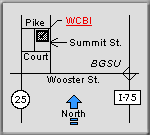 Office Hours
Monday - Friday:
7:30 am - 3:30 pm
Saturday & Sunday:
Closed
Links
You are visitor
since July 31st, 1997
E-Mail us at:


Who we are:
Wood County Building Inspection is one of several county departments operating under the authority of the Board of County Commissioners. We are responsible for administering and enforcing all applicable building codes with regard to residential and commercial construction in our jurisdiction, as well as providing assistance to our customers so that they may understand and meet the code requirements for their project.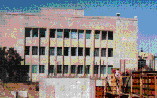 Our office has the largest geographical jurisdiction of all building departments in Ohio, covering Wood, Hancock and Henry Counties for all commercial construction, as well as Wood County for residential construction. Our office presently has a staff of twelve people, including the Chief Building Inspector, Master Plans Examiner, Residential Plans examiner, three Administrative & Clerical personnel and seven Building Inspectors (Structural, Mechanical, Electrical and Plumbing) 2 of the seven are part-time.

What we do: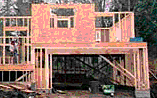 In order to protect the health, safety and welfare of the citizens of our jurisdiction, all construction must meet a series of requirements set forth by specific building codes. This includes new construction, additions to existing structures and remodeling. Both residential and commercial construction must meet these codes, and it is our job to enforce them. For commercial work, the Ohio Building Code (OBC) is the applicable code. For residential work, the Residential Code of Ohio for One, Two & Three Family Dwellings is the applicable code for Wood County.

Our office assists customers by providing the following services:
Processing Building Permit applications and payments
Reviewing and approving plans and specifications for construction
Issuing Building Permits along with stamped, approved plans
Providing ongoing inspection of projects until completion and occupancy
Offering guidance and helpful information on how to complete your project
We are always willing to help with any questions or concerns that you may have!

What you need:
Other pages on this site will offer you additional detailed information on what you need in order to obtain a permit for your specific project.

For information on one, two and three family dwellings, click the Residential button on the navigation bar to the left. For information on commercial, industrial and institutional projects, select Commercial. To print or download copies of building permits or residential customer submittal drawings (drawings you can submit yourself), select Permits. To find out about zoning information, select Zoning Boards. Information on inspection procedures can be found at Inspections, and a complete schedule of fees can be viewed by selecting Permit Fees. To find out the status of a permit or inspection, click Permits / Inspections.